Christmas in Amsterdam, Netherlands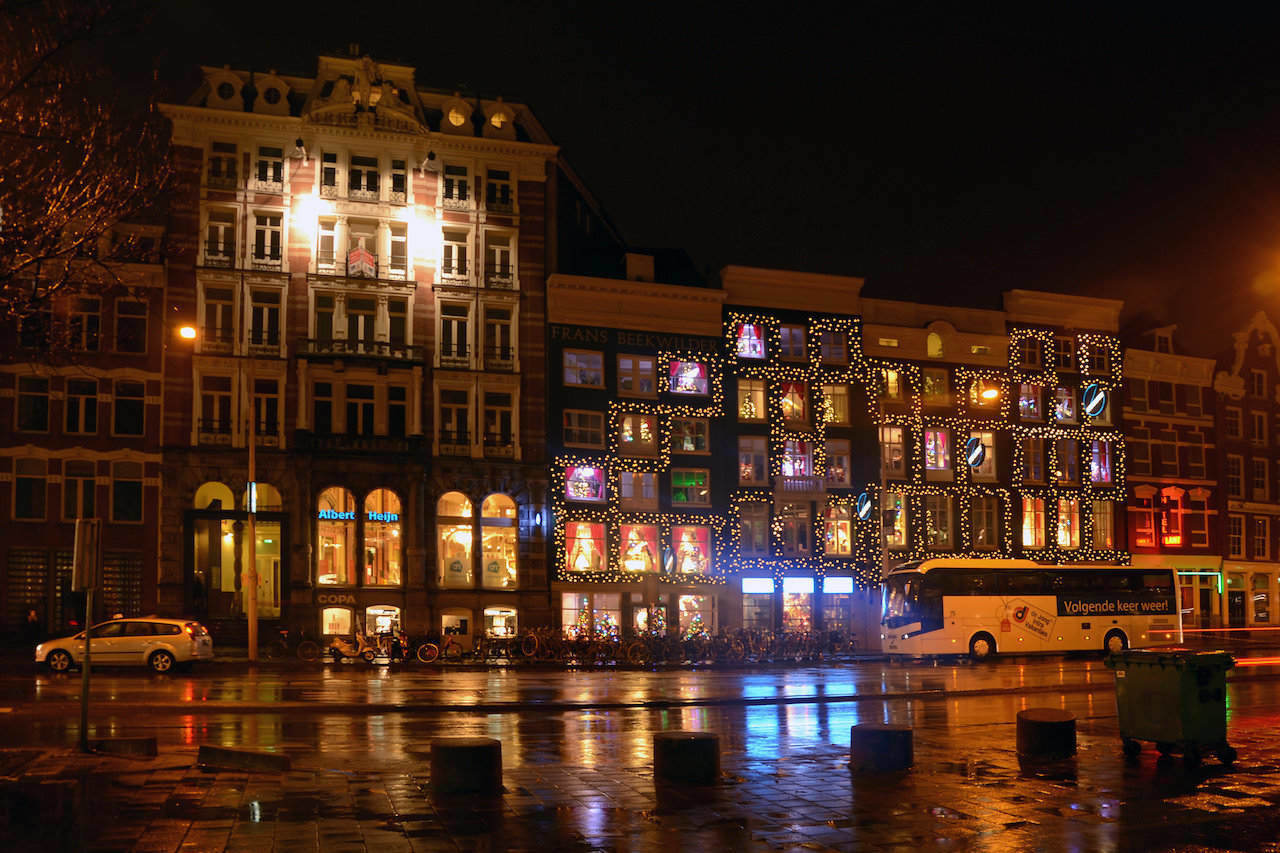 Where: Dam Square
When: 18 November 2017 to Sunday 4 February 2018
You may be able to tip-toe through the tulips in the summer, but Amsterdam in winter is just as appealing. The tall gables are still elegant and there is some romance in sharing a brisk walk along one of its many canals and then stopping every now and again for a pint of Dutch beer.
Or even nipping into a museum or two. The Rijksmuseum, where you can see Rembrandt's The Nightwatch looks spectacular after its recent refurb. Or the Van Gogh museum in the Amsterdam Hermitage is a lovely way to spend an afternoon.
There isn't one large Christmas market, it's more a case of several dotted around 26 neighbourhoods. However there will be an illuminated 20-meter tree in front of the Royal Palace.
Some years, when the temperatures drop -4°C, the canals freeze up and turn into skating rinks. But this is not reliable. However, there are two great ice rinks that are available come-rain-or-shine. One of these is the ice rink at the Museumplein in front of the gorgeous Rijksmuseum. And another at Leidseplein where the aromas of waffles and sausage from the surrounding stalls will be in the air as you skate.  This is also home to a small but quaint Christmas market.
---