Snow+Rock Sale
Get ready to explore the outdoors in style with the Snow+Rock sale and discover quality gear at incredible prices. Ideal for all your adventures, here at Snow+Rock, our handpicked selection of clothing, equipment, and gear has everything you need for a day spent in the hills, up the crag, and on the slopes and powder: from men's and women's clothing, ski and snowboard equipment, the latest electronics, that new pair of shoes you've had your eye on, and even a bag to fit it all in at the end.
Crafted from premium, durable materials, our incredible sale range promises to help keep you dry, comfortable, and insulated, no matter where your adventures take you.
So, whether it's your first time on the slopes, you're an expert climber, or you're getting ready to get away with the family for the summer holidays, there's never been a better time to dive in and check out our fantastic range of sales offers for all your outdoor pursuits. Many products in our sale range also meet one or more of our environmental criteria and are available from some of our top brands: including Burton, Garmin, Icebreaker, Jack Wolfskin, Patagonia, Salomon, The North Face, and Adidas. So what are you waiting for? Get ready to explore.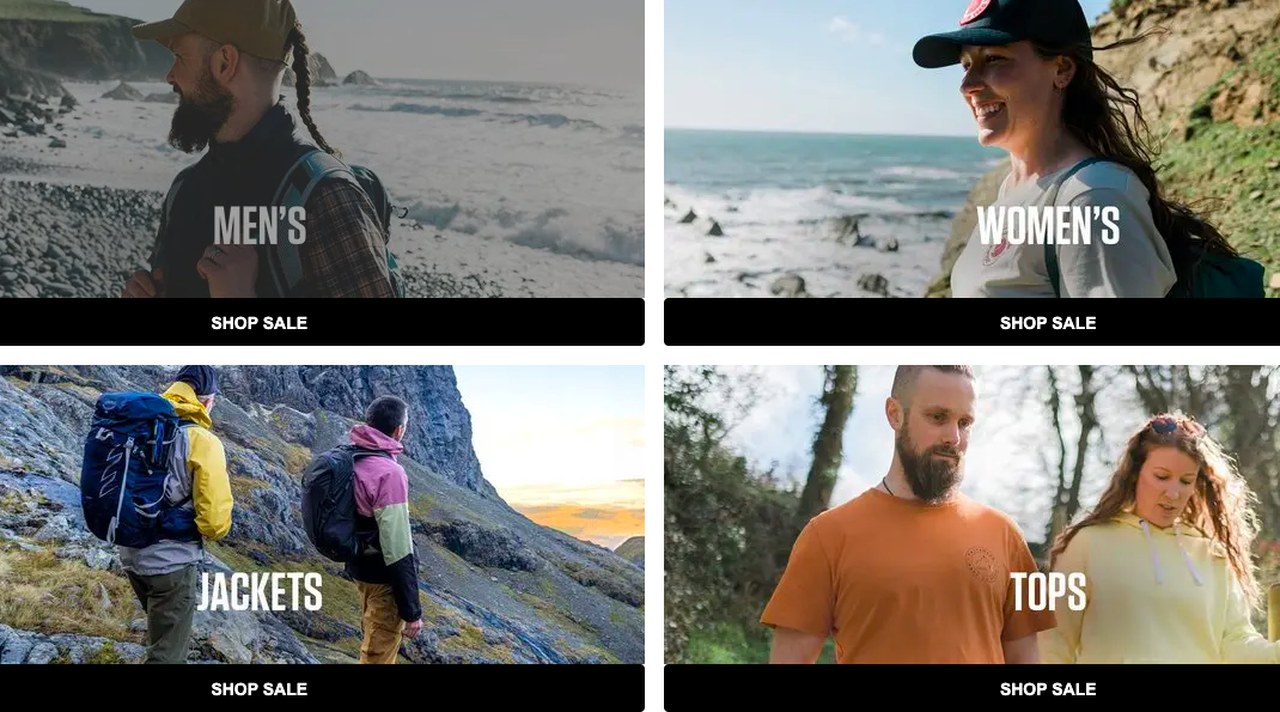 About Snow&Rock
Our Mission
Empowering our customers to take on the world, conquer new experiences, have fun and live every minute like there is no tomorrow.
Our Heritage
Founded in 1982 by a small team of crazy, snow sports obsessed individuals who saw an opportunity and thought they could do it better – they decided to take matters into their own hands, and Snow+Rock was created.
We're proud of our heritage – Since opening our first store on Kensington High Street, London, Snow+Rock has always been one step ahead in the world of winter sports.
Taking on the Industry
We took chances with Degree 7 when one rogue designer decided to introduce pink into men's ski collections. Introducing new brands to the UK, including Eider, Arc'teryx and Toni Sailer.
Maverick in Nature
We've always been one step ahead in the world outdoor sports. From the start we have been maverick by nature taking on the largest snow sports retailer in the UK, by inventing the concept of boot fitting and introducing the first Boot Fit Clinic into the UK.
The Start of Winter
We soon became a household name and the launch of the now iconic winter catalogue in 1984 symbolised the start of winter in the UK.