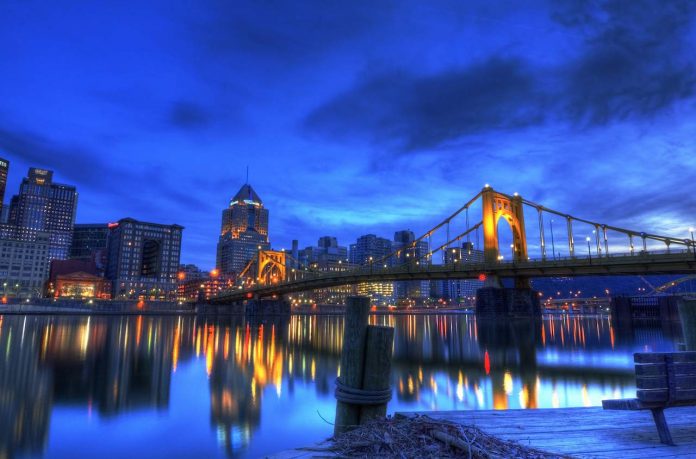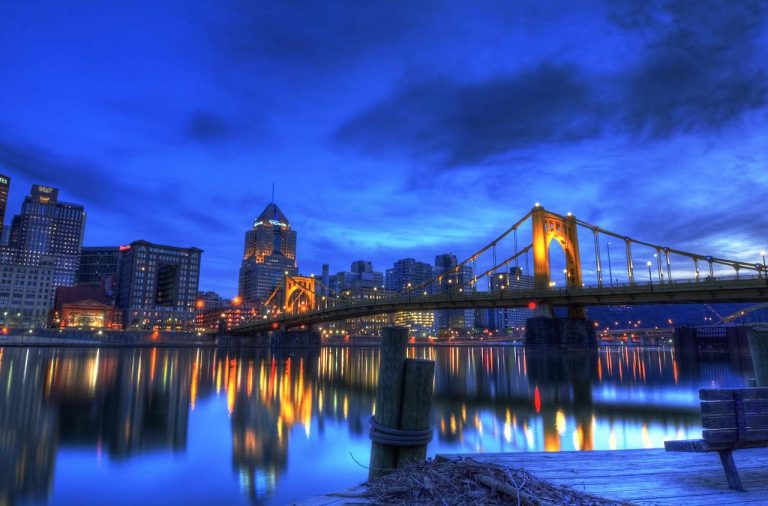 Pittsburgh, Pennsylvania located in the Mid-Atlantic region of the USA next door to New York, has come along way in 100 years. It was once a manufacturing city that emitted so much pollution from its steel mills that it became known as "hell with the lid off".
Nowadays, this progressive, sprawling city with a population of over two million, is rather picturesque where people are often seen kayaking along its three rivers – the Allegheny, Monongahela and Ohio rivers.
It's still a steel city and even has an American football team, "The Steelers", named after this long standing manufacturing heritage. However it has been dubbed "The City of Bridges" thanks to a whopping 466 bridges that connect the region's valleys, hillsides, river plains, and, what would otherwise be isolated communities.
Must visit
If you're staying in Downtown Pittsburgh, you're well placed to visit many of the city's most famous museums. Start with the Heinz History Center, an excellent museum that documents 250 years of Pittsburgh's history. There are seven floors so we recommend picking one or two to explore if you're only there for a few days.
Our favourite was the Heinz room, which celebrates the joys of Heinz tomato ketchup and baked beans with great aplomb. You can watch some very amusing historic ketchup adverts on era-accurate television sets.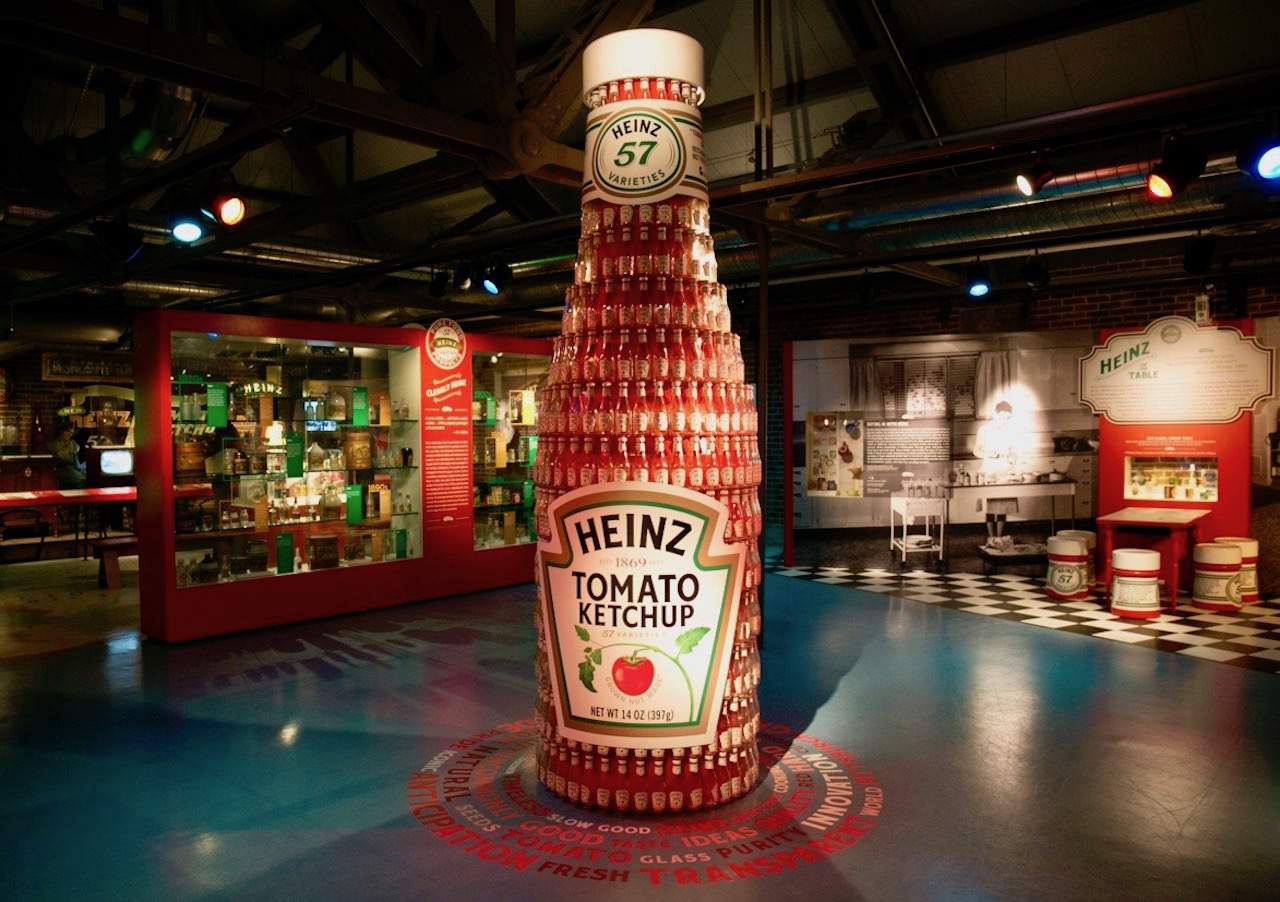 For art lovers, the Andy Warhol Museum is an absolute must-see. The king of pop art was born in Pittsburgh and many of his most famous pieces are housed in the museum, which also includes loads of interesting details about his life and legacy. There's also an excellent contemporary art museum nearby, The Mattress Factory, which has nothing to do with beds but everything to do with art from the daring to the downright barmy.
If you're interested in local history, take an Uber to the Frick Art & Historical Center in the city's Point Breeze neighbourhood where you can visit several museums, a cafe, lovely gardens and the home – "Clayton" – of 19th century industrialist and art collector Henry Frick. Frick was spectacularly wealthy and it's worth taking a tour of Clayton just to see the sheer opulence of the decor.
Another highlight is the dreary sounding but highly impressive car and carriage museum, where you get to see a 120 year-old automobile. The museum café serves delicious, homely lunches and scrumptious desserts.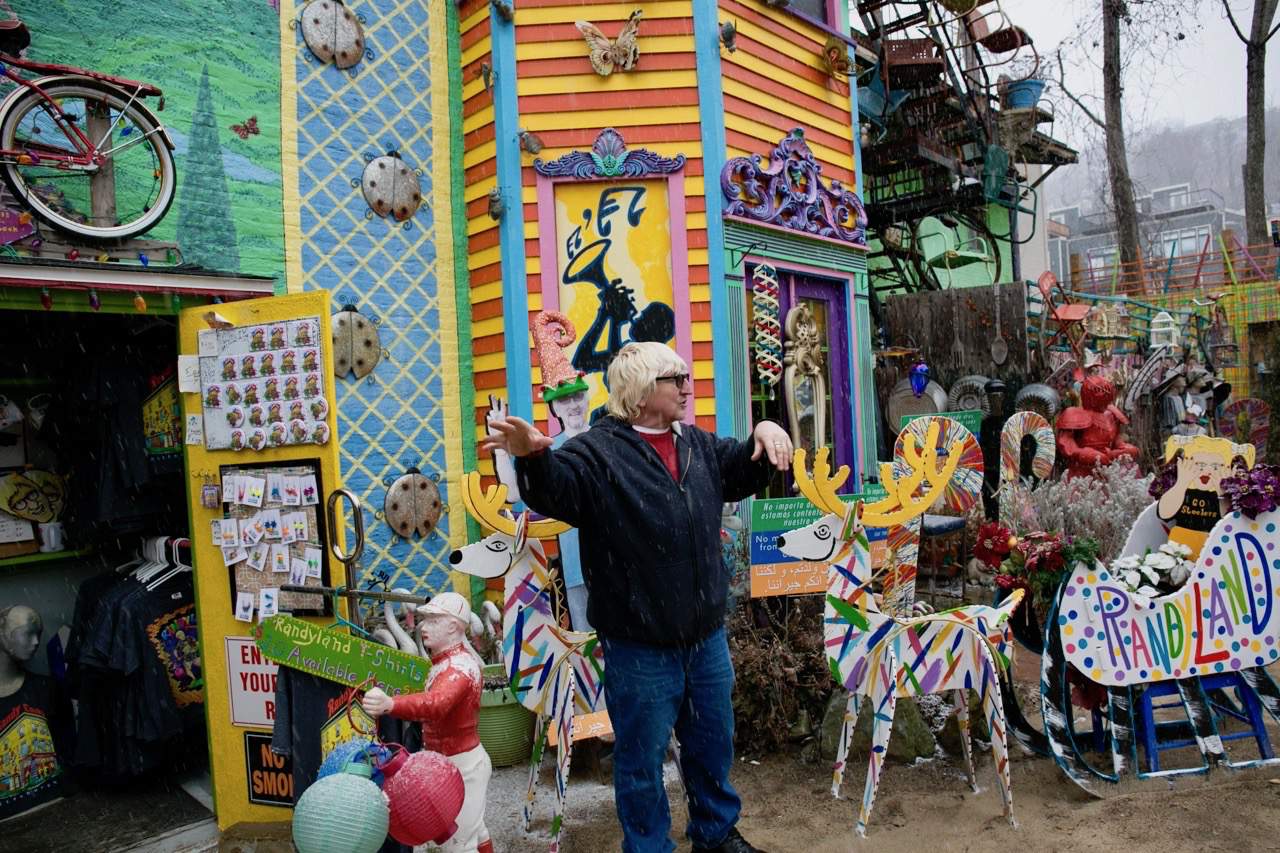 Pittsburgh also has several quirky museums, such as the free to enter Randyland. Created by artist, Randy Gilson, Randyland is a small plot of land filled with colourful murals and a host of brightly painted random objects that the artist hopes will "bring happiness to his neighborhood".
For a full list of museums and galleries, have a look on the Visit Pittsburgh website.
Must squawk
A weekend in Pittsburgh would be incomplete without a visit to The National Aviary, America's only independent indoor non-profit zoo dedicated to birds and to preserving their habitats. There is an incredible number of bird species, including adorably ditzy penguins, flamingos, snowy owls and majestic bald eagles.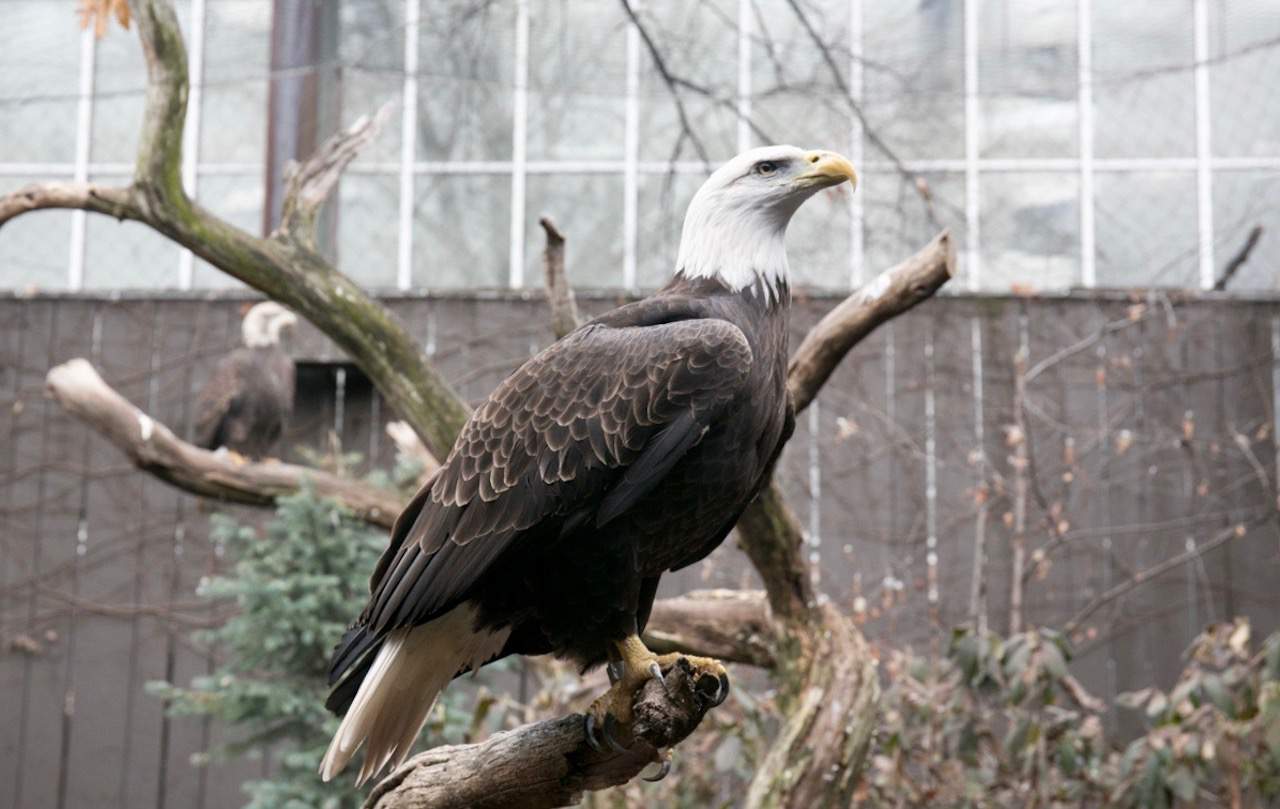 Must shop
If you're a comic book fan, a film nerd or record collector, head to Eide's Entertainment in Downtown Pittsburgh (close to the Heinz History Centre). Set over four floors, it is full of collectable movie posters, figurines, comic books, vinyls and other paraphernalia. You can grab a bargain for as little as a dollar, and the figurines are surprisingly cheap.
If you have a sweet tooth, you'll love Grandpa Joe's Candy Shop in Pittsburgh's Strip District, which has a wonderful variety of American sweets and chocolate. There is also a great selection of whimsical gifts, from Donald Trump "Impeachmints" to "Instantly talk to your cat" minty mouth spray.
Must eat
You'll never be hungry in Pittsburgh, that's for sure. Portion sizes are beyond generous and the quality of the grub is very good indeed. For breakfast, follow in the footsteps of 44th US President, Barack Obama, and order pancakes at Pamela's in the city's Strip District. You'll be presented with a pile of sweet, crispy pancakes bigger than your face.
Obama loved them so much he invited the owners to the White House to cook pancakes as part of a Memorial Day celebration. This is a proper American diner with a buzzing atmosphere and should not be missed.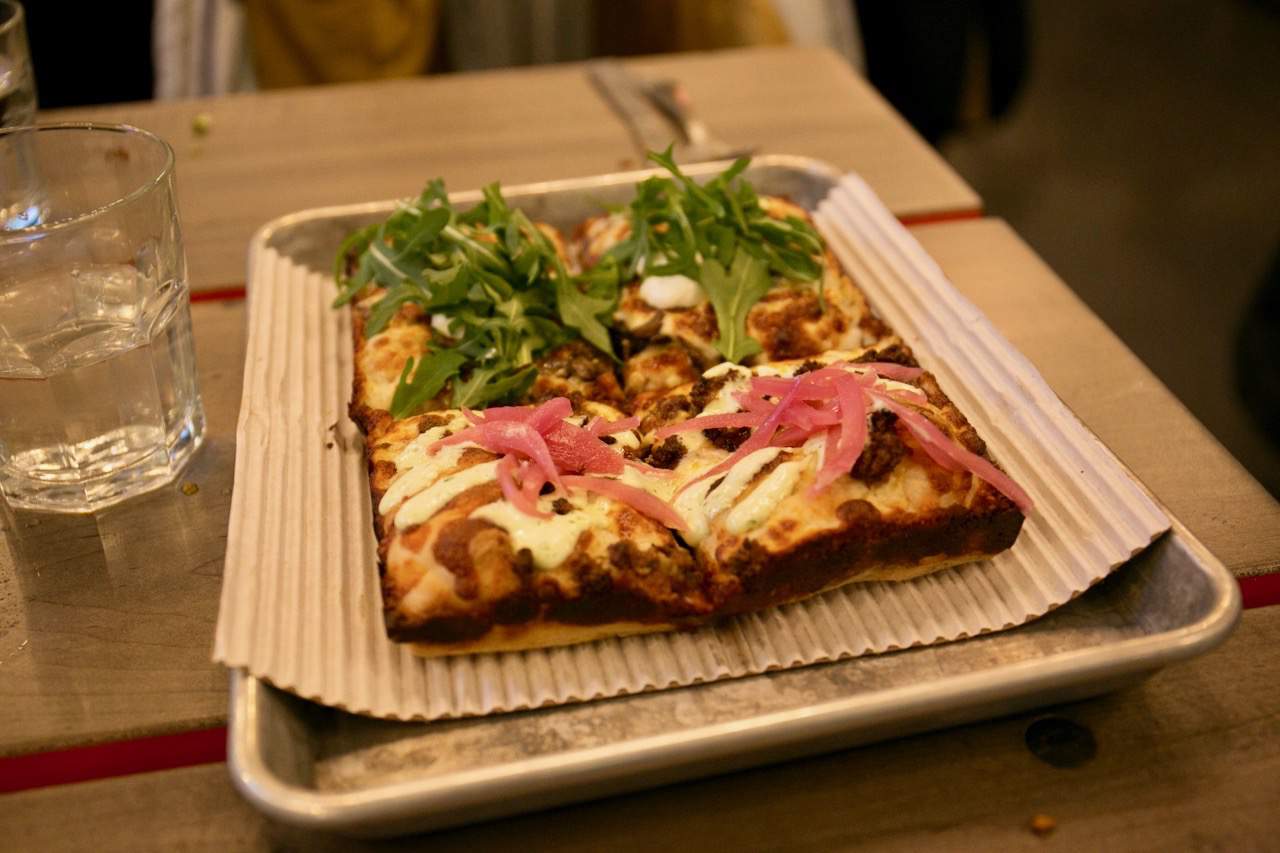 For dinner, head to the newly opened Federal Galley, a food hall and beer garden with proper cutlery and modern fixtures. There's four food stalls to choose from, which have everything from deep pan pizzas to Poutine (glorified chips with cheese and gravy) and Korean fried chicken. Our favourite stall was "Provision", which served melt-in-your-mouth pork belly.
Must drink (craft beer)
Pittsburgh has welcomed the booming craft beer industry with open arms. Almost every bar in the city serves craft beer on tap and prices are reasonable (around 3-8 dollars for a large beer). The bars are the perfect place to meet the friendly locals, who are very fond of recommending their favourite places to eat and drink (it's how we heard about Pamela's).
For beer lovers, head towards PNC baseball Park and enjoy a well-earned drink at Beerhead Bar, where you can choose from 650 beers and 50 rotating taps. There's also an excellent bar in Pittsburgh's South Side called Brewski's, which is covered in graffiti and sports posters and has an excellent section of beer on tap. The crowd is delightfully eccentric – we witnessed two blokes playing Nintendo switch while smoking cigars.
Tip: it is possible to smoke in some bars in Pittsburgh as long as they don't serve food – make sure you check with the owners before lighting up.
Must stay
Fairmont Pittsburgh is perfectly located in the city's Golden Triangle and is walking distance from the Andy Warhol Museum and Heinz History Centre. There are plenty of bars and restaurants nearby, and the hotel itself is excellent. Read our review HERE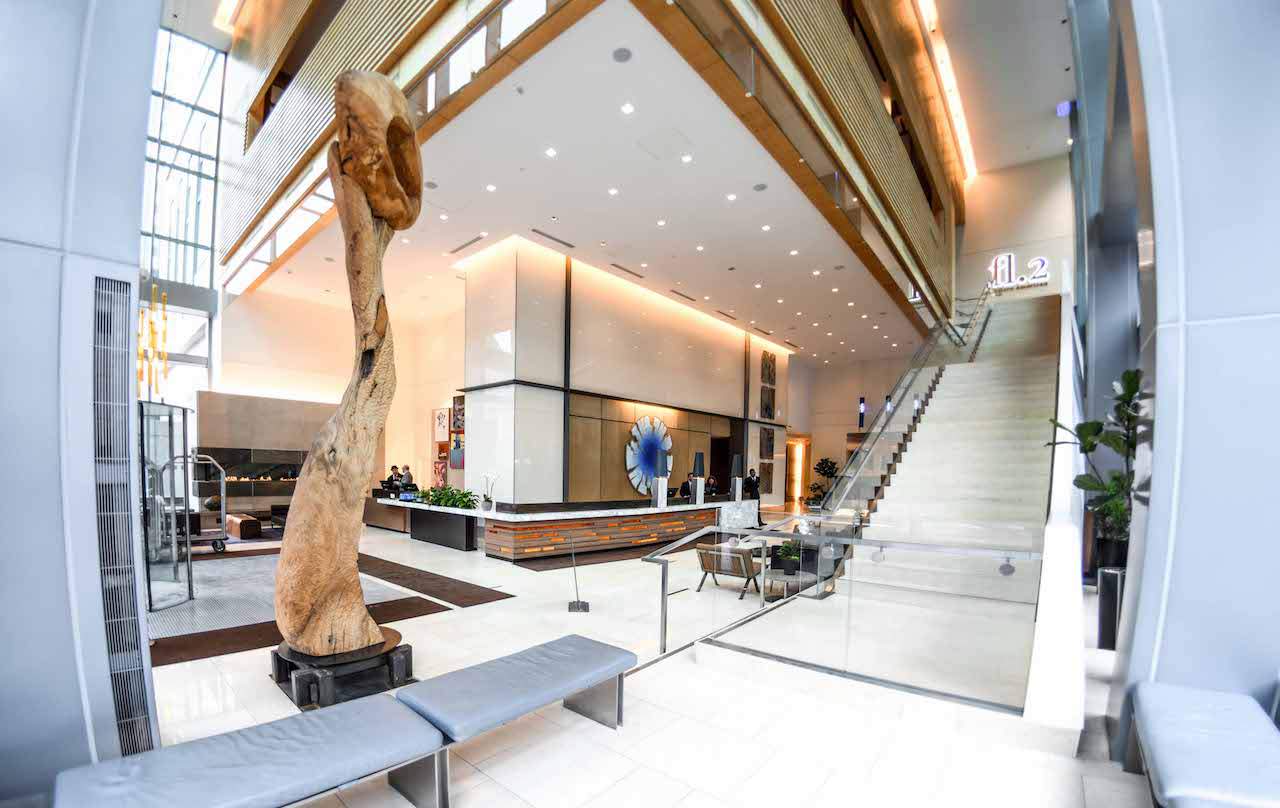 Getting there
There are no direct flights from the UK to Pittsburgh International Airport, however Virgin Atlantic offers flights from London Heathrow via New York. [UPDATE 27 July 2018] British Airways will become the only airline to offer a direct flight from the UK to Pittsburgh from April 2019.
For a budget option, Wow Air offers flights to Pittsburgh via Iceland for as little as £139.99 each way. Just bear in mind you'll get the Ryanair experience so bring your own food and drink with you and make sure you have plenty to entertain you (there's no inflight entertainment on offer).
If you're travelling from the airport, the easiest way to reach the hotel is by Uber (it takes about 25 minutes).