There is a large relief map of Madeira when you arrive at Funchal Airport. You will see Funchal on the map and then pinpoint other places you have read about. What the map doesn't tell you is just how varied the island is and how much the island has to offer.
Madeira's coastline is made up of cliffs, giving spectacular, uninterrupted views over the Atlantic.
However, this means there are no good quality beaches, and the only sandy stretch of beach is at Porto Santo, a small island about 50kms from Madeira. While Madeira may not be a beach holiday destination, the island has lots to offer.
Here is our pick of 10 things to see and do in Madeira:
Spend a day in Funchal
Madeira's capital is compact enough to see in a day. It has amazing architecture, a colourful market in the old town where locals buy fresh fruit and fish, thrill-seeking activities such as the toboggan ride, and some great restaurants. A highlight is the interesting street art in Rua de Santa Maria. The doors along this street have been given to local artists to paint and some display sculptures too.
Read also: 24 Hours in Funchal.
Rent a car and explore the island
Although Madeira is only 800km2, it has varied scenery and places of interest dotted around the island (see below). The northern coast is particularly spectacular. Imagine driving along the rugged coastline, with cliffs on your left and crystal clear sea on your right. You can't help but stop to take a photo of colourful roadside flowers or an entire hillside covered in banana trees.
Hike along the Levada
Levadas are irrigation channels typical to Madeira. They still bring water from the mountains, meandering through lush mountain vegetation. Ramblers can follow their curves for hours. The scenery is beautiful, and Madeira's Laurisilva forest – the world's largest laurel forest, is a UNESCO World Natural Heritage site. Make your way to the mountain top for a wonderful eyeful of views of the coast.
Have a baptism dive in Madeira Aquarium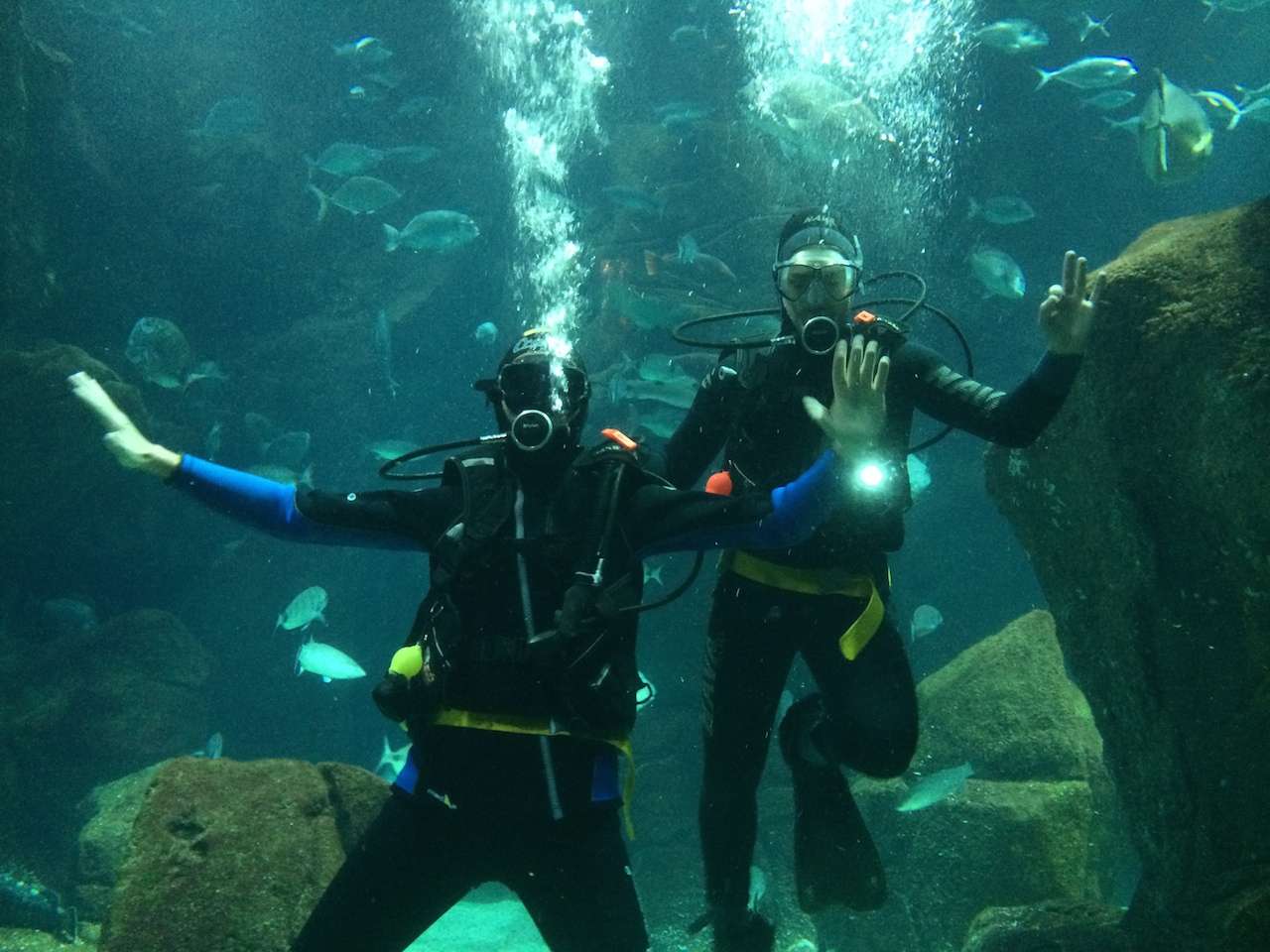 One of the most impressive experiences in Madeira Aquarium is being able to plunge into 500,000 litres of saltwater, diving with sharks, rays, morays and hundreds of other fish. Before diving into the aquarium, you are taken by an experienced instructor into an external, natural seawater pool. You learn how to handle the equipment and breathe underwater. Friends and family not participating in the dive can watch from the other side of the aquarium glass and take photos.
Natural seawater pools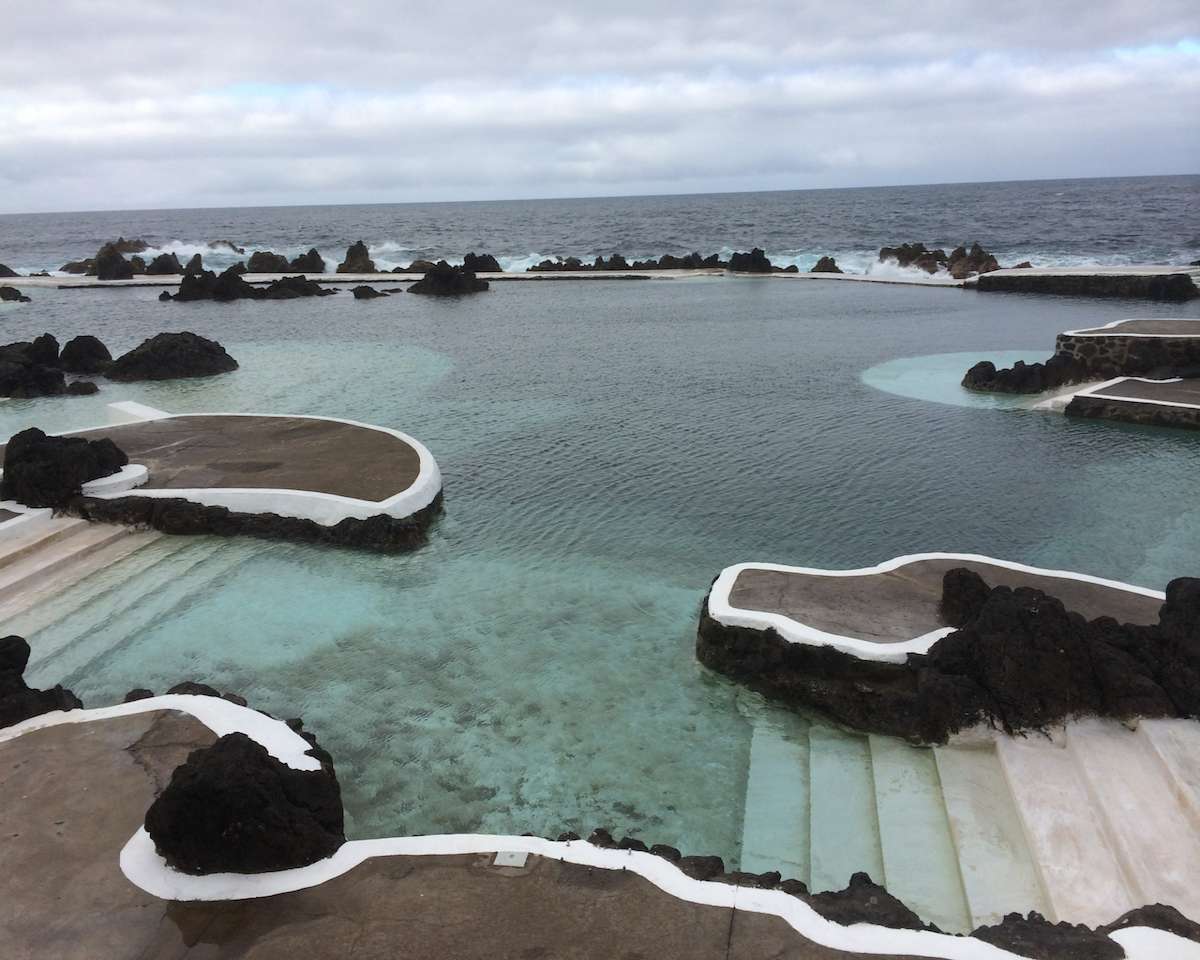 In the village of Porto Moniz, in the North-West part of the island, you can find natural saltwater swimming pools. These are framed by volcanic rocks that keep the seawater – replenished at high tide – cool and refreshing.
Go paragliding
With spectacular cliffs and lush valleys on one side and the Atlantic Ocean on the other, Madeira is an ideal paragliding location. There's several great take-off and landing sites, especially around Madalena do Mar area in the South, and several experienced paragliding companies, such as Aeroclub of Madeira or Madeira Adventures.
Whale and dolphin watching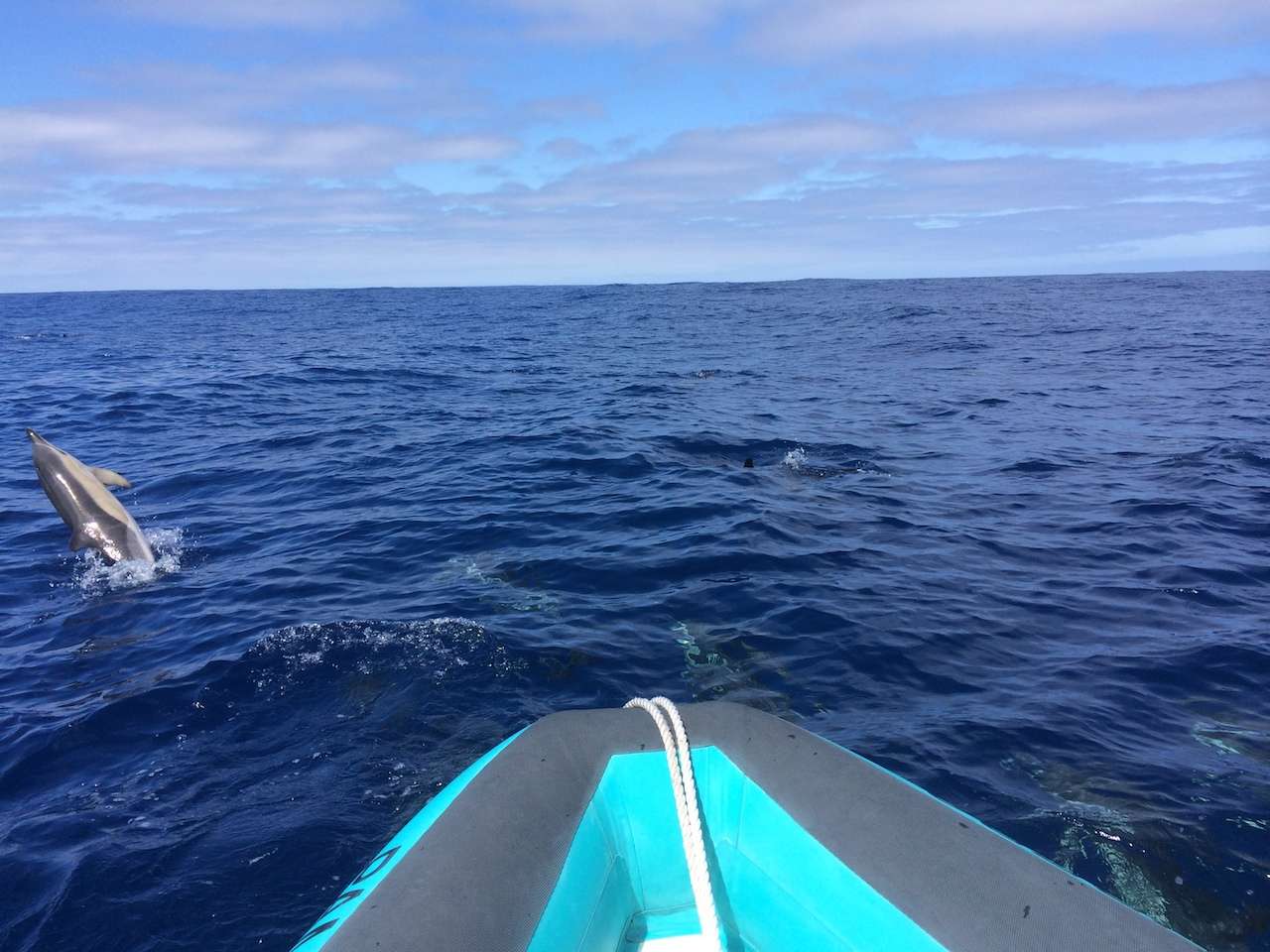 Madeira is one of the best locations in the world for dolphin and whale watching. There are about 80 species of cetaceans worldwide, and you can see 29 of these in Madeira year-round. There is a 90 per cent chance that you will see at least 1-2 species of dolphins, which will playfully swim around the boat, and, if you are lucky, you may even come across a family of whales. Make sure you take your camera, suncream and a waterproof jumper.
Go canyoning for an adrenaline boost
Situated just outside of Madeira's capital, the Parque Ecologico do Funchal offers a natural setting for a canyoning trip, abseiling 15-metre cliffs or jumping from waterfalls into natural pools and swimming in forest rivers.
Listen to Fado
Fado is a style of melancholic music that has its roots in 19th Century Portugal. The singer is usually accompanied by a couple of guitarists who strum out those doleful notes.
Head over to family-owned Sabor a Fado in Funchal, a small restaurant with just six tables serving typically Madeiran cuisine. The joy of this place is that the whole family will take turns in singing fado for the diners.
There is a similar experience at Snack Bar Vila in Calheta.
Look down from Cabo Girão Skywalk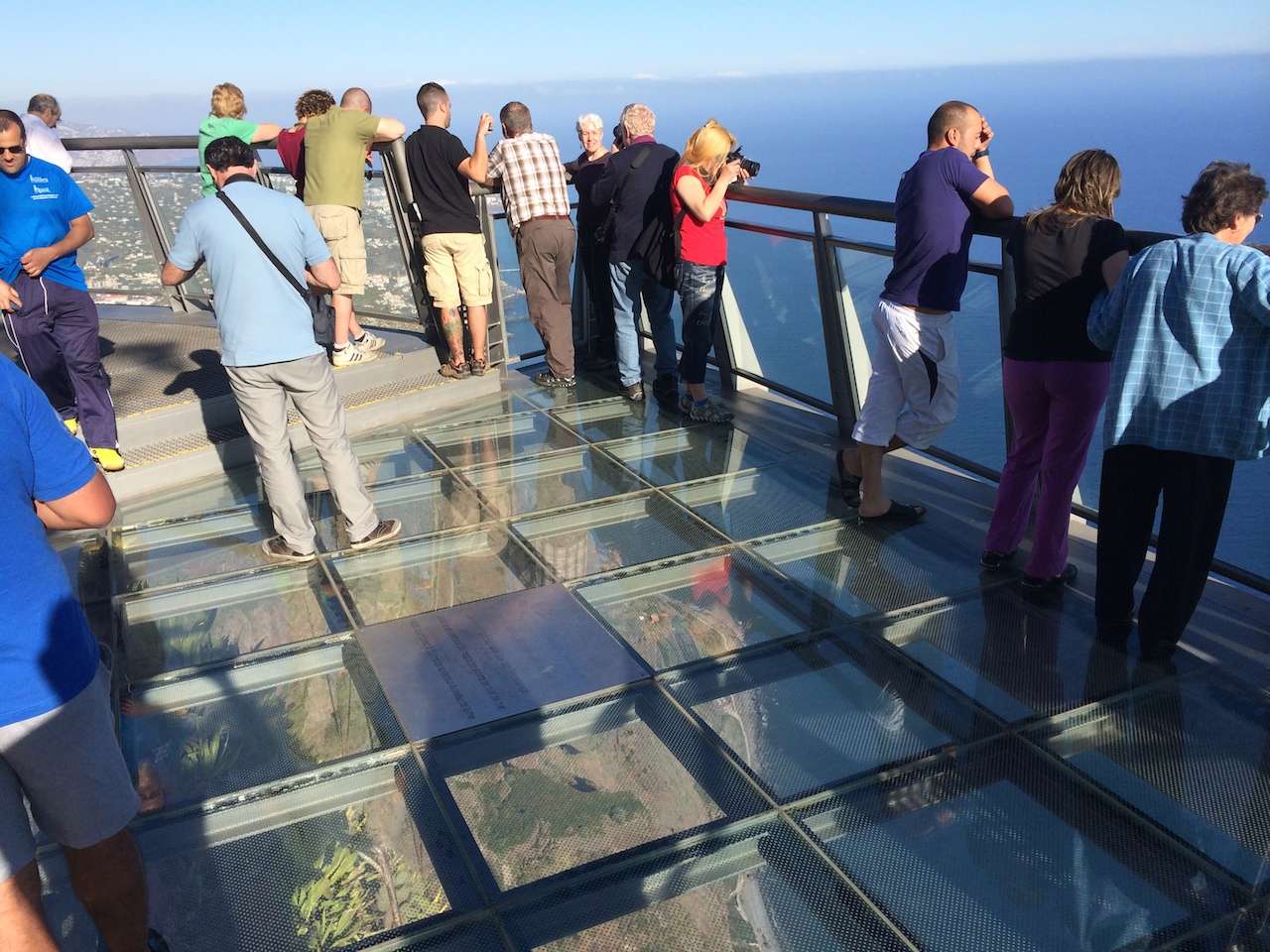 At 589 meters, the Cabo Girão Skywalk is the highest cliff skywalk in Europe and second highest in the world (after the Grand Canyon at 1,450 meters). Since the construction of the glass-floored platform in 2012, you can now step into the abyss, looking down at sea. With 1,800 daily visitors, the Skywalk is one of Madeira's top tourist attractions.
---
Fact File
You can hire a VW Polo (or similar) from Sixt at Funchal Airport. Expect to pay around €400 for a week's rental + €100 for the insurance and €50 for the full tank of diesel.
The baptism dive costs €60 per person and includes full equipment, a diving certificate and a guided tour of the Aquarium and the Madeira marine life.
H2OMadeira dolphin and whale watching tours sail out daily at 10:30am and 3pm. The 2h-2h30 trip departs from Calheta and costs €40 per adult and €20 per child. In addition to the excitement of seeing the dolphins, the trip also allows you to experience a high-speed ride on a speedboat and a fantastic view of Madeira from the ocean.
Madeira Adventure Kingdom organise canyoning trips suitable for beginners and lasting approximately 3 hours. The cost of €60 per person (min 4 people) includes the hotel pickup, professional guides, full insurance, and equipment.
For more information on Madeira, contact Madeira Rural
For more activities in Madeira, visit Madeira Outdoor