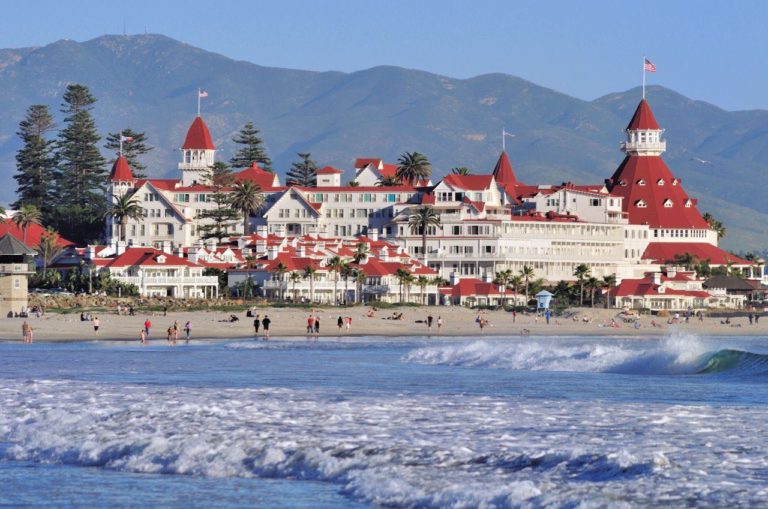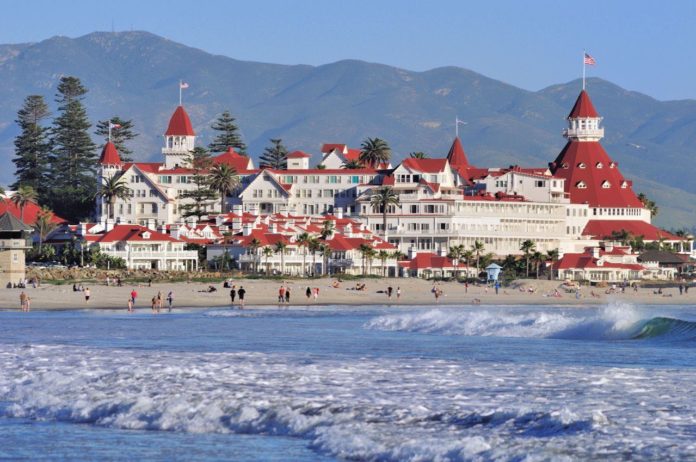 Sitting cheek by jowell with the Mexican border, in sight of the Laguna mountain range and the Pacific Ocean, this San Diego offers an Hispanic heritage, with a huge dollop of Californian cool and a laid-back vibe of anything goes.
And as it is San Diego's 250-year anniversary this year there has never been a better time to visit the land where California was born.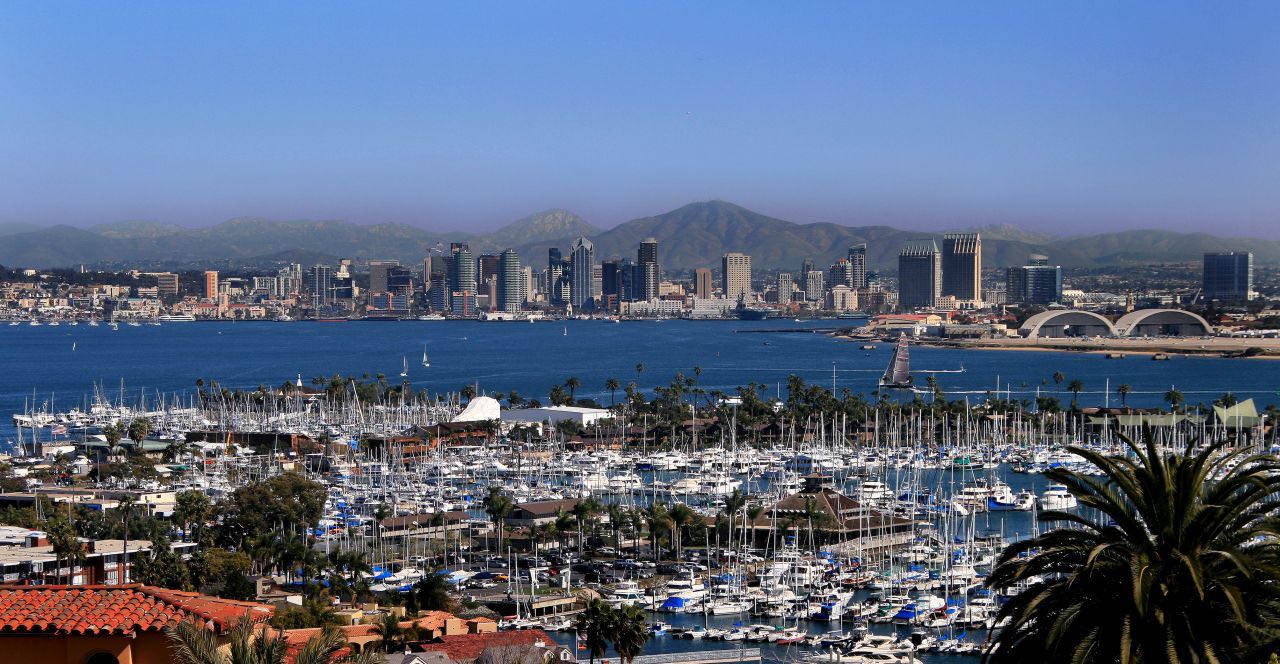 First time tourists to San Diego will find this beach city gloriously yielding in terms of attractions. Within its confines are 100 neighbourhoods, 70 miles of coastline, 33 beaches and 120 craft breweries (wine takes a back seat here).
There's nightlife, heaps of culture and living history to keep you busy.
1. Seaport Village
This quaint waterfront shopping and dining area located Downtown on West Harbor Drive is probably a great place to start. There are 54 unique shops including a fun magic shop and plenty of eateries. Supping a coffee while looking at passing yachts and ships on picturesque San Diego Bay is a brilliant way to ease into the day. Also you can pick up The Old Town Trolley Tour, a hop on, hop off bus that passes everything you would want to see in the city including all those listed below.